Educational Evaluations provides services to meet the unique needs of each client.
♦    Assessments encompass a wide range from informal screenings to full batteries of  cognitive and achievement evaluations.
Informal screenings provide a "quick look" that will help guide parents and the evaluator in determining the course of any evaluation. Interviews and checklists are common screening tools.
Cognitive batteries look at how efficiently the brain processes information as it relates to learning.
Achievement batteries examine how much knowledge a person has gained in such areas as reading, written communication, and math.
All assessments are accompanied by a thoroughly analyzed report that is individualized and not computer generated.
♦    Age ranges include elementary children, teens, and adults.
♦    The purpose of evaluation is multi-faceted and includes:
Identify areas for potential learning disabilities
Identify potential for giftedness
Provide parents and schools with information on a client's strengths and weaknesses
Supply potential accommodations and/or modifications for the student
Guide parents if indicators point to other disorders requiring further assessment, such as a language disorder that would require the services of a speech-language pathologist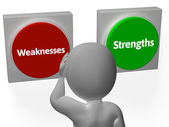 See "Types of Evaluations" for more information on our assessments.